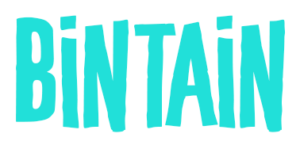 People describe Bintain as a pessimistic and depressed tincan, however he (labels himself as a) prefers "realistic optimist".
He grew up in Happy Town, the sunniest part of the planet, where happiness is of highest priority.
Bintain; derivative of the words "bin" and "contain"
Highly "optimistic" and "motivated" facial expressions
Mainly consists of a pair of red sneakers and white briefs. He does own a pair of pink briefs though…  for the special occasion.
The color of understanding the inherent absurdity of his own existence coupled with a profound feeling of agony, despair and pink
Building card houses and staring into the void